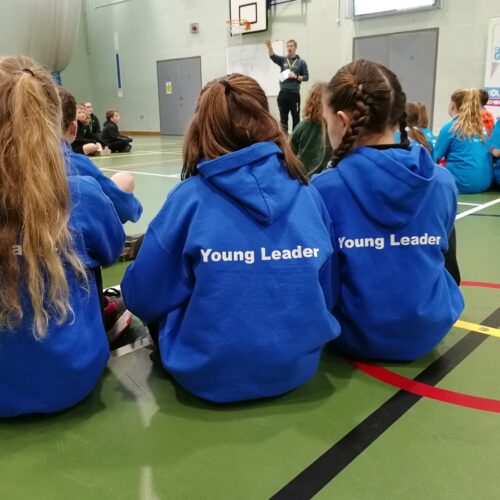 Young Leaders
Young leaders are a fantastic way to support physical activity in your school, whilst also providing those young people with the opportunities to develop life skills such as organisation, communication and empathy.
Alongside helping schools to develop their own young leaders, we also ensure young leaders play an important role in our School Games and Stride Active competitions.
The Year 6 playground leaders will train the Year 5 play leaders, who will then be able to train the new influx of playground leaders next year. There is an increased level of participation in physical activity across the school for all year groups.

Ashfield Park Primary School
Our Young Leaders Conference enables pupils from year 5 to receive fun training which will support them in their role back at school. This year's conference will take place on 12th March 2024. To find out about last year's conference and the impact it had, take a look at our impact report!