Wellbeing Programmes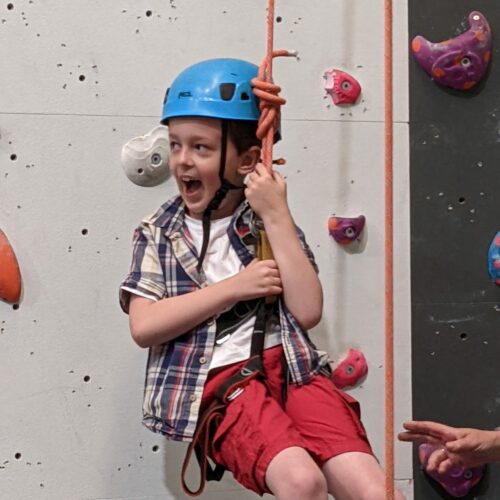 Climbing for Confidence
There is emerging evidence of the positive effect climbing can have on mental health. Mindfulness, resilience and physical activation are all present in the sport. Climbing forces you to think about the present moment as opposed to reflecting on feelings from the day or stressful thoughts. In addition, it offers social connectivity and opportunities to gain an immediate sense of accomplishment.
Working in partnership with Green Spider Climbing Centre 'Climbing for Confidence' is a climbing programme for years 4 and 5, aimed at children that lack confidence, struggle with relationships / trust and are facing challenges in their life.
The aim is to give children a chance to try a new activity in a different environment, providing a new challenge.
Read more about the impact of the Climbing for Confidence sessions:
2021-22 Climbing for Confidence Impact
Climbing for Confidence Impact Report Feb 2023

Please contact Emma for more information about dates for the next climbing for confidence sessions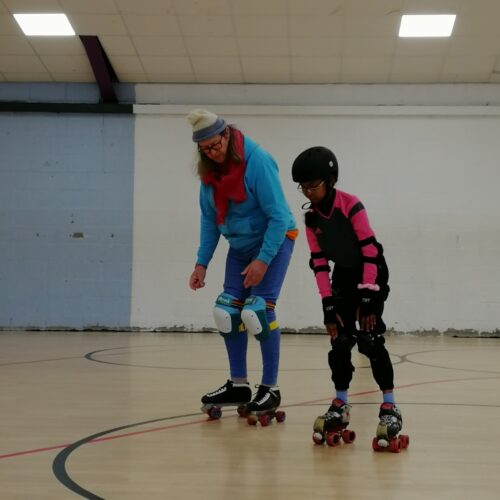 Roller(skate) for Resilience
Following the success of the Climbing for Confidence sessions, we want to see whether there were other sports and activities that could also be used to improve confidence and resilience.
With support from Public Health Herefordshire, we piloted 'Roller for Resilience'. The sessions were aimed at young people in years 5, 6 and 7, and we asked schools to identify the children that they felt would most benefit from the sessions: those that lack resilience, struggle with challenge, lack confidence and may be struggling with transition.
There were some fantastic outcomes and stories – you can read more here:
Roller(skate) for resilience Impact Report Feb 2023

For more information about this programme or to find out the next dates, please contact Emma.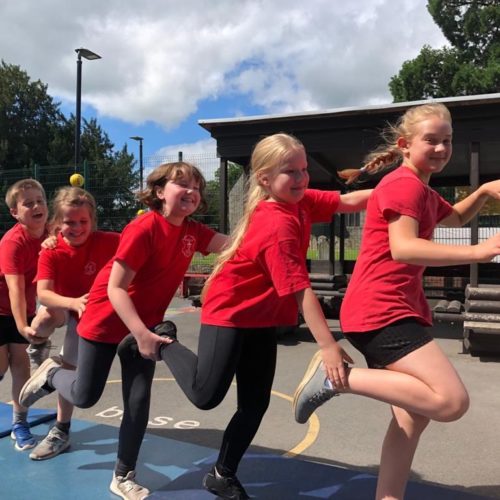 Navigate with Physical Activity
Navigate with Physical Activity supports whole classes of young people in KS1 or KS2 to build emotional & educational resilience.
This 6 week programme covers topics including:
Fear, anxiety and worry

Dealing with emotions & feeling in control

Balancing positive & negative emotions

Embracing challenge

Adapting to a new normal

Returning to learning in a class
We work alongside Imagine for Schools to deliver a 6 week intervention, using physical activity to help children explore and understand their emotions.
Pupils have shown a decrease in anxiety, improvement in behaviour, an improvement in willingness to engage and a better awareness of their emotions.
You can read more about our impact: Navigate with Physical Activity Programme Impact Report
Contact Emma if you would like more information about Navigate with Physical Activity being delivered in your school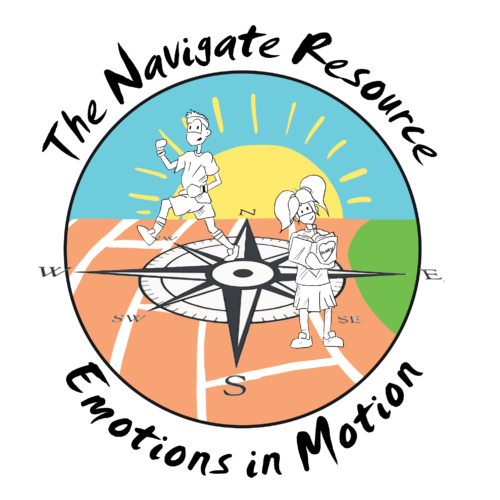 Emotions in Motion
Working with Imagine for Schools, we have been involved in the development of the brand new 'Emotions in Motion' resource and training.
The aim of the programme is to support children to explore and develop their emotional wellbeing, using physical activity in ways that reinforce this learning. This is a 6 week resource that you can deliver to your classes (KS1 and KS2) and also includes a 3 hour training session for teachers.
The resource includes training for 2 members of staff, bitesize videos and worksheets, fun, physical activities, training videos and lesson plans, unlimited use of the resource in your school, free resource updates and ongoing support
For more information please visit www.imagineforschools.co.uk/emotions-in-motion/ or email info@imagineforschools.co.uk
One young man has low self-esteem especially in regard to his appearance and ability to do things. When we initially discussed going, he was unsure and following the short intro he was sure he would not be able to do it. This small group session with caring and compassionate instructors meant he was encouraged to keep trying and ways around barriers were found in order to ensure he could have a go! He would have not normally accessed this type of activity and if he had would have given up straight away. The support to develop his skill set and resilience was fantastic. The children were much more confident on the return to school, telling their friends about their adventure and reliving the bruises for days!

Roller for Resilience - Withington Primary School