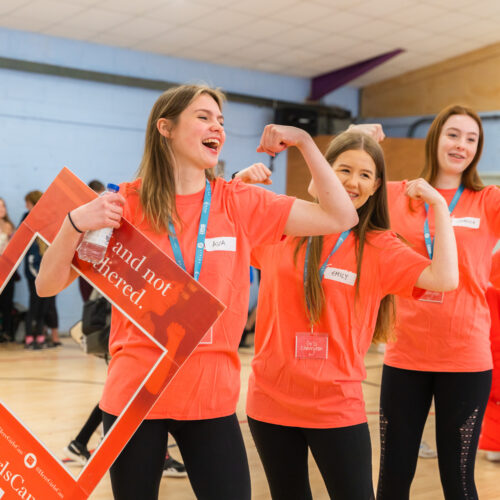 Increasing girls' participation in physical activity
Here Girls Can is a local version of the national Sport England campaign 'This Girl Can". It was developed by Active Herefordshire and Worcestershire who we partner with to deliver the project in Herefordshire.
Here Girls Can is a movement which empowers girls to be more active and confident. We work directly with schools, organising festivals, training and other activities to:
Change the perception of sport and physical activity among females and schools
Facilitate the discovery and improve the accessibility of physical activity opportunities
Promote positive mental health through association with physical activity
Enable and promote positive experiences of sport and physical activity
Shape school PE lessons to engage all pupils
Educate girls and school staff about the menstrual cycle to prevent periods stopping girls' physical activity. Further information can be found at www.periodeducation.org
Take a lookout our impact reports to find out more about the Here Girls Can Festival, which was developed entirely by girls who wanted a safe, fun and judgement-free space to be active. Our latest report from September 2022 also shows the longer-term impact and culture change that Here Girls Can is having in schools and amongst girls.
Where do I start? I am so grateful to be chosen to take part in This Girl Can. It was an amazing experience. I cannot describe how comforting it was to be with a group of girls that understand you and how you feel. It is an experience I will never forget! From the yoga, to the rollerblading, and even the girl chit chat. Ever since participating, I have felt more included and confident with different age groups and myself. It made me realise that I am not on my own! "I am hot and not bothered.

Kingstone High School Pupil