Meet the Directors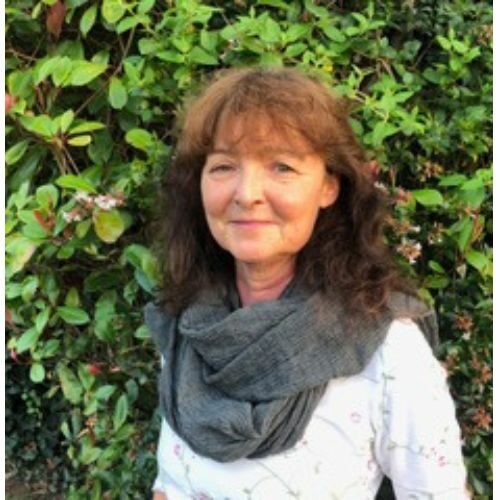 Mrs Anne CL Phillips BEd/MA
I have enjoyed the most incredible career in education spanning 40 years, with 27 years as a Headteacher in London and Herefordshire. It has also been an absolute pleasure to work as a School Advisor in several roles. Having retired in 2022 I am delighted to be able to take this opportunity to continue to grow and to share my skills, knowledge and experience.
At every step, from a newly qualified teacher to a school leader, I have felt extremely privileged and aware of the impact I could have on both the present and the future of those that I was working with. I have worked with young people, staff and families from Early Years to Higher Education, learning so much from them and in partnership with them. They have taught me as much as I have hopefully taught them.
I was encouraged and supported to be an active sportsperson and have always looked at active opportunities for young people as I personally know the tremendous benefits this has. I am also aware of the challenges that face many and will always look at ways to overcome barriers towards a positive and healthy life style.
I am passionate about the Stride Active vision of the integral link between the physical, emotional and social aspects of sport for all.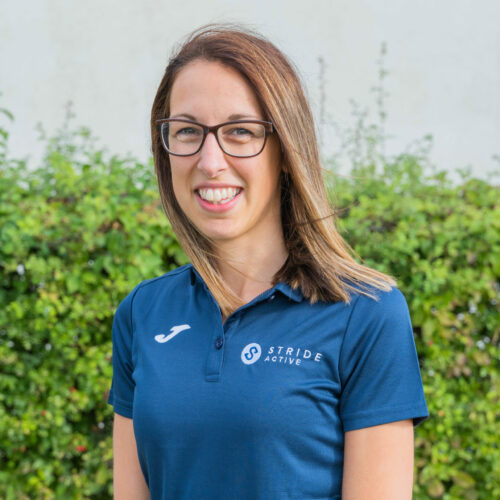 Beky Williams
Upon completing a Masters Degree in sport development, I have worked in sport development and education for over 10 years, having held roles in Further Education, Higher Education and an Active Partnership before coming to Stride Active. Throughout my career, I've been committed to increasing opportunities for children and young people, whilst increasingly advocating the wider benefits of being physically active at both a local and national level.
I believe that physical activity should be accessible to all and that collectively we can break down barriers. I am part of a national research group where together we are undertaking research on period education, the impact of the menstrual cycle on being physically active and how we can harness PE as a subject to deliver open and empowering conversations about periods.
In 2023 I started a Level 7 Apprenticeship in Senior Management which will develop my skills and knowledge as a Managing Director.
It has been a privilege to grow Stride Active alongside a passionate and experienced team and I look forward to continuing this, so we can positively impact more children and young people in Herefordshire and beyond.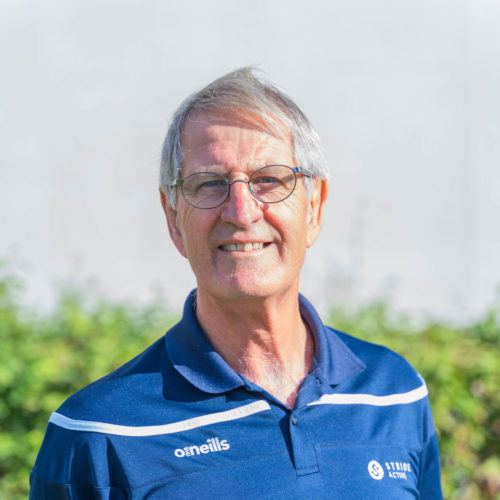 Peter Knight
I have worked in education as a teacher, senior leader and teacher educator for over 40 years. After training in Physical Education  'down the road' in Worcester I taught in 3 high schools and more recently supported numerous primary schools in Herefordshire and beyond to develop their teaching of Physical Education.
I have been fortunate to work as a tutor and development coach for two national organisations who focus on the development of PE in schools. Both the Youth Sport Trust and Create Development provided me with a wider perspective and supported my development, enabling me to be more effective for Stride Active. I realised early on in my career the need to have good people around you and to always be updating my skills and trying new things whilst being empathetic when working with others.
Being a director of Stride Active enables me to continue the journey personally, but more importantly, help to provide young people with competence, motivation and confidence to be physically active for life.