Impact Reports
Take a look at our lates impact report to find out what our work looks like! This report includes features on Active Families, Walk to School and Covid-19 recovery, alongside all of our usual programmes – School Games, PE Apprenticeship programme and CPD.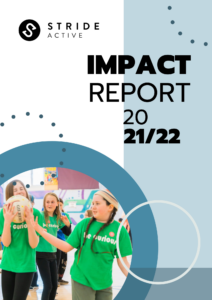 To find out more about our history of developing impact, take a look at our previous two reports using the links:
Impact report 2020-21
Impact report 19-20
Inspired by Birmingham 2022
Ahead of the Commonwealth Games, we delivered a number of events across the Herefordshire to inspire young people to be physically active. The events celebrated the vibrancy, fun and excitement surrounding Birmingham 2022. Take a look at our highlights video!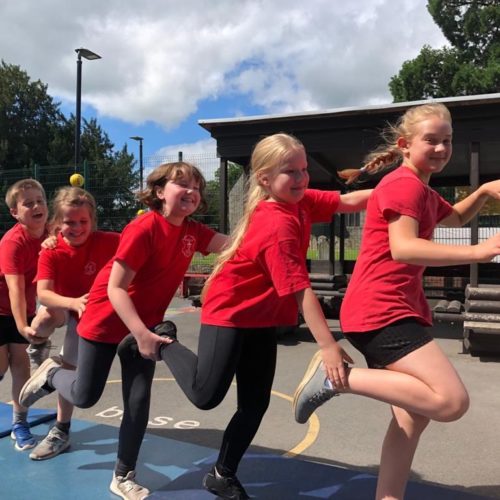 Navigate with Physical Activity
We teamed up with Imagine for Schools to deliver a 6 week intervention, using physical activity to help children explore and understand their emotions following the first lockdown.
In total 143 children took part in the programme:
54% young people showed a decrease in anxiety
32% showed an improvement in behaviour
46% showed an improvement in willingness to engage
41% were more settled at school
45% showed a better awareness of their emotions
64% of young people that took part in the programme showed an improvement in 1 or more of the above areas.
For more information, take a look at our Navigate with Physical Activity Programme Impact Report.
The Navigate programme was a huge success in our school, with the children looking forward to the sessions and learning lots about their emotions and different ways they can handle these. We would like to say a massive thank you to the team at Stride Active for coming up with such a well-designed programme to help our young people through what has been a challenging time.

Withington Primary School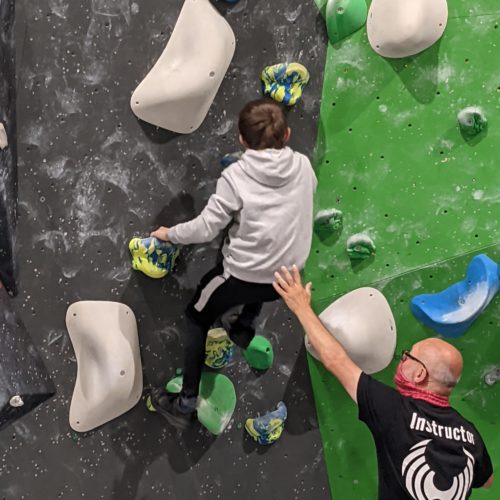 Climbing for Confidence
There is emerging evidence of the positive effect climbing can have on mental health. Mindfulness, resilience and physical activation are all present in the sport. Climbing forces you to think about the present moment as opposed to reflecting on feelings from the day or stressful thoughts. In addition, it offers social connectivity and opportunities to gain an immediate sense of accomplishment.
'Climbing for Confidence' is a climbing programme for years 4 and 5, aimed at children that lack confidence, struggle with relationships / trust and are facing challenges in their life.
The aim is to give children a chance to try a new activity in a different environment, providing a new challenge.
We had 14 schools with nearly 100 children that attended the sessions that we ran in November 2019.
We asked the young people questions before and after the session:
96% children said they were pleased they took part
92% participants said they were proud of something they had done
88% said they felt brave when they were climbing
95% said they would like to climb again
The children really enjoyed the session, with all of them saying only positive things and that they would like to back again! Two of our students really benefited from the sessions. One who got to the top but had the support of others cheering her on (often feels isolated so was nice to feel support from peers) and another who couldn't get up the wall to start but got to half way so it built huge amounts of confidence for her!

Holmer CE Academy