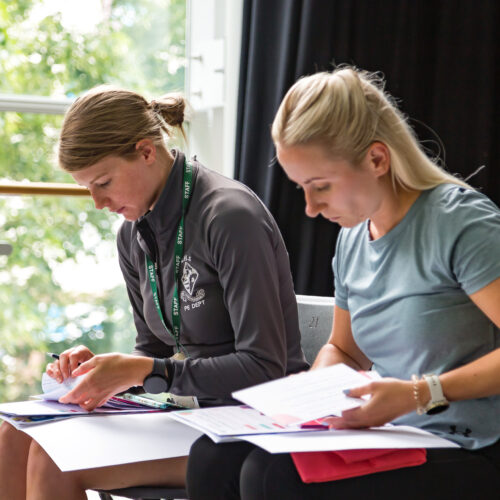 Professional Development
A key element of our work is to empower others to positively affect children's activity levels and attitude to sport and physical activity. To do this, we want to equip teaching staff and support staff with the knowledge and skills they need to be confident in delivering PE and physical activity. Our methods of doing so range from one-to-one support and mentoring, through to courses.
Professional development is delivered by PE Specialist Consultant, Peter, Education and Health Manager, Emma, or external experts. Peter has over 25 years' experience as a PE Teacher and Assistant Headteacher, whilst Emma has worked in the health sector for 10 years. Both will work with experienced or new professionals and tailor support to meet the need of the school and/or individual.
Brilliant, demonstrated really well and broke down moves to make them not scary to teach. Good to show use of equipment too. Really helpful and the information pack given was really useful too.

Gymnastics CPD - Lord Scudamore Primary School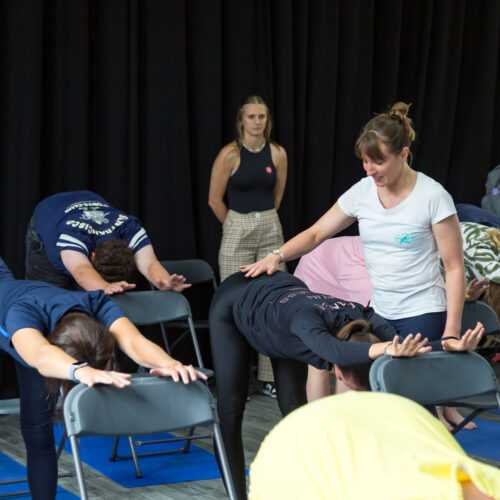 CPD and Training options
We provide a wide range of CPD and development opportunities for staff and pupils.
These include:
Lunchtime Supervisors training
Playground Leader Training
Sports specific courses
Subject Leadership training
And much more!
For more information, please download our Stride Active CPD brochure 2023-24
To discuss specific school CPD needs, please contact emma@strideactive.org
Emma worked with lunchtime staff after meeting with them to discuss their training needs. Issues were addressed and consequently a new, positive culture developed on the playground. It inspired lunchtime staff to engage in games with children, inviting them to join in and reduce boredom and address times when undesirable behaviour may appear. Supervision was directed and fewer accidents occurred.

PE Coordinator, St Paul's Primary School